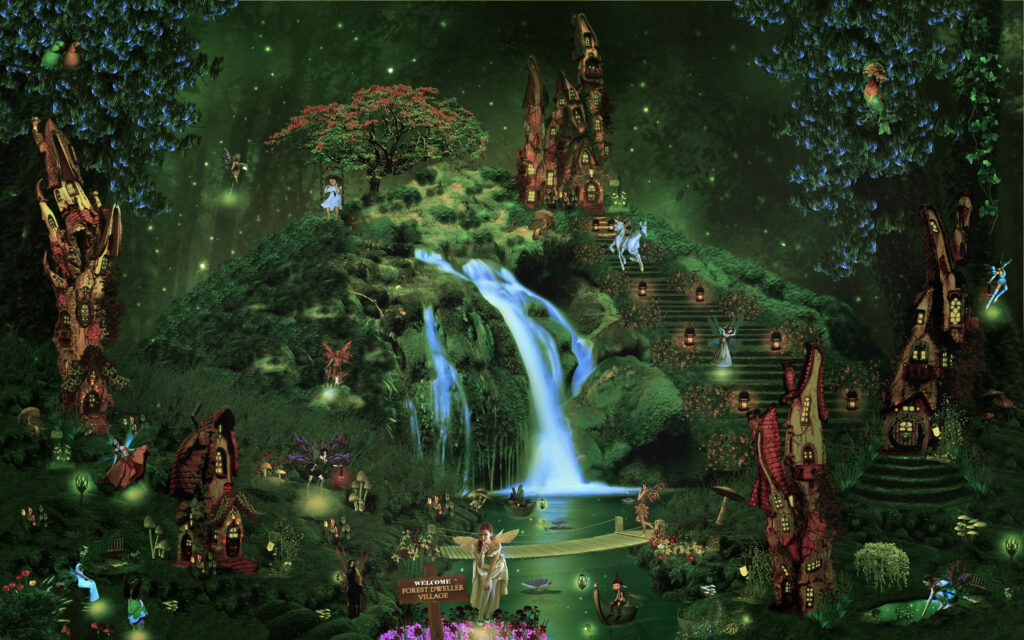 Recital 2024: "In The Land of Make Believe"
Saturday, June 1st, 2024
shows will be held at
1:00pm

and

6:00pm

at
Galesburg High School Auditorium
The 1:00pm show will feature preschool through 2nd grade classes, opening, staff dances and ATD Blue Heat
The 6:00pm show will feature 3rd grade through HS classes, opening, finale, staff dances and ATD Blue Heat
Tickets/wristbands will be on sale starting May 1st, 2024 at the studio and are priced as follows:
(no online orders)
$15 each (for admittance to ONE show) and will be a specific color
$20

each (for admittance to BOTH shows) and will be a specific color
Families will receive (1) wristband for free that will grant them admittance to both shows (usually given to a mom or whoever helps students change costumes in the dressing room) All other audience members must purchase tickets/wristbands.
Due to capacity limits – we are limiting EVERY family to purchasing no more than 5 tickets/wristbands total unless otherwise noted. This will guarantee each family the opportunity to purchase tickets/wristbands without (hopefully) overselling the house.
Please note that any performer who wishes to watch the actual performances MUST sit on a lap as to not take a seat away from a ticket holder. (Performers will receive a pass to attach to their costume coverup and allow them free admission to either show)
While we are thrilled to be back at GHS in 2024, we have had to increase our ticket prices to the recital due to the nearly triple rental fees we are being charged by District #205. We have reached out to the Board to voice our opinions but need your help as well. Please reach out to the Board or attend any of their meetings to show your support for us and other entities in the community who are being forced to pay significantly higher prices making it nearly impossible to afford to utilize their newly renovated space. We want to support the District but if they aren't willing to reduce their fees to make it more affordable, we will be forced to find other venues for future recitals.
For 2024: The facility rental fee (not counting the required custodial fee, supervisor fee or technical director fee) that we are being charged is now $300/hour versus $75/hour in years past.
Looking for ways to help?
Our recitals are successful because of our cooperative ATD students and families and our generous volunteers. 
Read more about how you can help either with your time or your sponsorship and donation. 
We are grateful for your generosity! 
PICTURE SCHEDULE
Tuesday,
May 28th, 2024
schedule posted
after spring break
PICTURE SCHEDULE
Wednesday,
May 29th, 2024
schedule posted
after spring break

ORDER OF THE SHOW
Saturday,
June 1st
1:00pm
posted after
spring break
ORDER OF THE SHOW
Saturday,
June 1st
6:00pm
posted after
spring break

A fun way to celebrate recital during the last week of regular classes: May 20th – 25th
Monday, May 20th: "F"unny sock (or hat) day
the more mismatched, wacky and wild the better
Tuesday, May 21st: "A"ll the colors you can find
how many different colors can you wear?
Wednesday, May 22nd: "I"sland day
wear something tropical or beach/summer themed
Thursday, May 23rd: "R"ecital shirt day
wear any of the ATD recital shirts
Saturday, May 25th: "Y"ou be you day
wear something that shows off what makes you…you!
Forms & money due to ATD by Saturday, May 18th, 2024! (Studio will be open from 8:30am – 12:00pm)
You must order at least 1 package for 1 class. After that, you may order add-ons only for additional classes. You may write 1 check for multiple classes.
Pictures will be taken professionally by Dickerson's Photography at the studio.
Class & individual pictures ordered will be available to pick up at ATD most likely after July 15th. Specific dates & times on the News page and our social media pages.
**Hair may be done however you like for pictures but MUST be pulled up for rehearsals & shows
RECITAL DVDs by BILL MORRIS will be available to purchase for $25 each (or $35 for both shows). Videos will be ordered after the show is over. DVDs will be available to pick up at ATD (most likely after July 15th).
Specific dates & times on the News page and our social media pages.
SIGN UP AT THE STUDIO; payments payable to Bill Morris & must be paid at the studio
The 2024 shirts will have the recital logo on the front and a list of all performers on the back. Keep in mind that although we do order extras, the best way to ensure your child receives a shirt is to sign up and pre-pay at the studio by April 13th.
Adults & Youth $15, (adult 2XL & 3XL: $17)
SHIRTS WILL BE ORDERED APRIL 14th. If you didn't preorder one, you may purchase one of the extras once they arrive. 
 We'll be selling 5-stem variety bouquets for $12 each. Pre-orders for flowers must be in by May 11th.

We will also have flowers on hand for those who want to purchase on the night of the show. We know this is a perfect way to congratulate your dancer on a job well done!
Unless told otherwise:
all ballet & pointe students will wear pink tights
all tap & lyrical students will wear suntan tights
all jazz & hip hop students will wear suntan tights
**some classes have been told to wear specific tights
We sell tights at the studio!
child tights (2-6) or (8-12)
adult s/m or l/xl
all tights are $20 each